Today sees the launch of a new campaign by Saffron Building Society with a focus on getting broker's clients into their homes in early 2022. The 'Let's get them home' campaign celebrates Saffron's most significant update to criteria in the society's history. It also marks a reduction in rates across a wide selection of products and the introduction of a new 95% LTV residential mortgage.
Wednesday 24 November 2021 11:56 Press release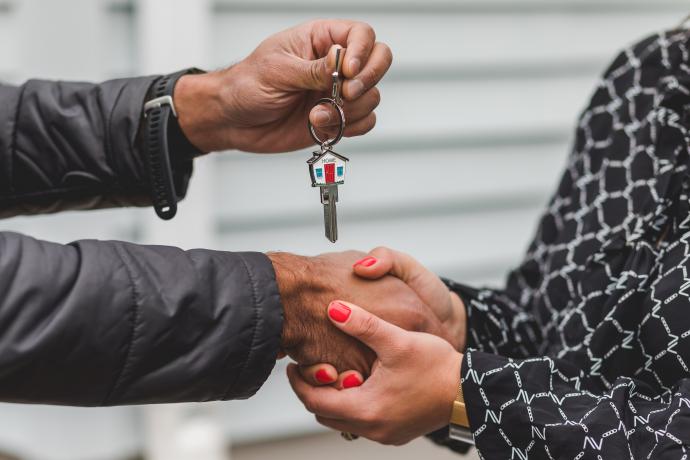 The criteria changes were developed to bring the society's products and criteria in line with a post-pandemic world. The most considerable focus was on self-employed support – the society can potentially exclude the pandemic year from affordability for businesses who traded for more than a year post-2020/21 financial year. In addition, it included contractor support, including zero-hour contracts, a significant change to the society's stance on 'minor' adverse credit, flexibility on the acreage of land and its use, and an update on annexes – something notably more important to homeowners in 2021.
Tony Hall, head of mortgage sales at Saffron, commented: "We don't use the phrase common-sense lending loosely; it is part of our ethos at Saffron. We know that every applicant has their own story. Therefore, we have spent a long time perfecting our application process, making it easier, more efficient, and accessible for brokers to submit applications. Including the ability to submit bespoke and atypical information in support of applicants who might have a unique story we must understand."
Phase two of the society's 'Let's get them home' activity launches today, with a wide range of product updates. 
New 95% LTV residential mortgage – Today, the society has launched a new 95% LTV product for broker's clients who may have limited equity in their current home. Launching as a 2-year fixed, at 2.77% the product is the latest edition that supports the needs of a pandemic market, whilst rate reductions are included across the current range.
Tony Hall comments: "The introduction of a 95% LTV mortgage for existing homeowners is a healthy addition to our range when considering the current marketplace. The requirements for our homes are changing, with many now working from home and re-evaluating their living space. However, some may not quite have the equity in their home or the ability to save a large deposit to make that move. This product provides a solution to those clients and can get them home in early 2022 with some new reduced rates."
Self-Employed and Contractors – The support for the self-employed has been a big focus for Saffron, with the update in criteria allowing more applications to be considered. Today, the society is not only announcing a reduction in rates across the range of self-employed and contractor mortgages, but have also introduced a 90% LTV, fixed-rate mortgage to allow more opportunity to get self-employed in their new home.
First-time buyers also benefit from the campaign, as the society reduces rates across the 90% and 95% LTV, 2 and 5-year products. The society is still offering one 2-year and one 5-year with no arrangement fee, allowing clients to choose between a reduced rate or lower upfront costs. The popular Joint Borrower Sole Proprietor product also benefits from a rate reduction, allowing those struggling with affordability the opportunity to get on to the property ladder with family support.
Tony concludes: "At Saffron we are always improving products and looking for ways to ensure we have plenty on offer for broker's clients - providing a wider choice when choosing a mortgage. Whether they are an existing homeowner, are looking for a greener alternative or a first-time buyer. We hope we can now provide brokers with the opportunity to get them in their new home as the new year breaks."