The highly successful webinar series hosted by Saffron for Intermediaries, SFI Live, continues Friday 16th April at 11am and will focus on self-employed and contractors. The live and interactive webinars have seen growing popularity by offering intermediaries the opportunity to speak directly to senior members from the society's team. This time will see the introduction of Sophie Gould and Phil Lawford from the Business Development Team, answering questions alongside Tony Hall.
Monday 12 April 2021 11:40 Press release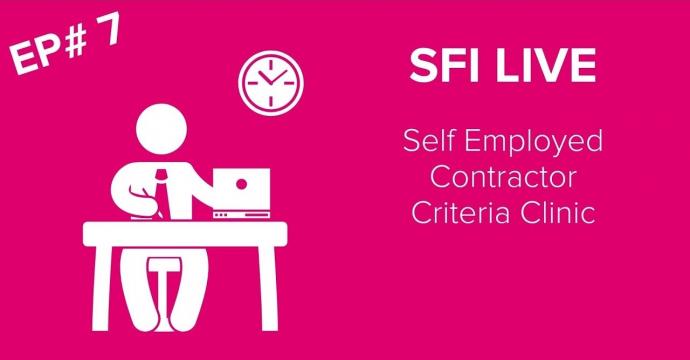 Tony, interim head of mortgage sales, and BDMs Sophie and Phil, will join host Jay Evans to take questions from intermediaries and developers all over the country. The panel will be offering advice on self-employed and contractor applications in light of a difficult 12 months; detailing what additional paperwork is needed, and the usual criteria clinic. Registrants can choose to join the team live for an hour or will be invited to watch the webinar on-demand, post live broadcast. Those who participate in the live webinar will be provided with a free attendance certificate for submission to their ongoing CPD and then able to log the time for attending. 
Phil Lawford, Business Development Manager at Saffron Building Society, comments: "After seeing how successful the SFI Live webinar series has been, I am extremely excited to be part of the panel for April's installment. I have only been at Saffron Building Society for six weeks, but I will be bringing my decades of experience in the industry to the webinar and look forward to answering any questions the Intermediaries may have." 
SFI LIVE will be broadcast online from 11am on Friday 16th April 2021. If you are an intermediary and would like to be involved in the live and interactive webinar, you can sign up via this link: https://event.webinarjam.com/channel/selfemployed 
More information is available from Saffron Building Society, visit: www.saffronforintermediaries.co.uk