Saffron for Intermediaries has joined the PRIMIS Mortgage Network lender panel. The partnership provides PRIMIS advisers with full access to Saffron's range of residential and buy-to-let products.
Wednesday 15 December 2021 12:01 Press release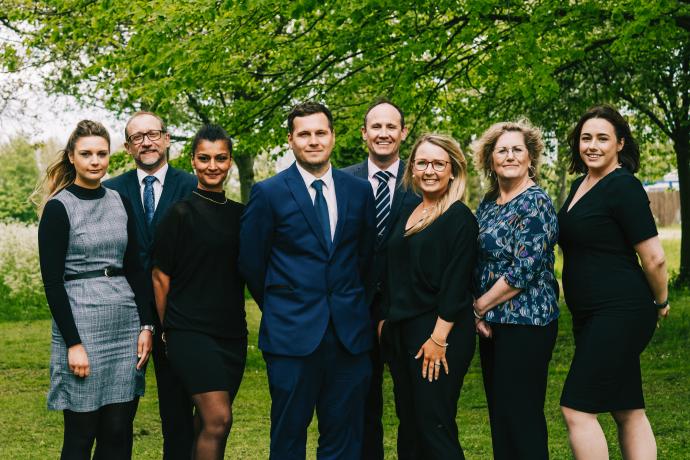 Saffron's product offering contains a special situation range which caters for a wide spectrum of different borrowers. This includes the self-employed with one to two years' accounts, contractors (including zero-hour contracts), those wishing to build or renovate their own home, prospective landlords, and those in retirement. The society also boasts a development finance arm for small home developments. PRIMIS' advisers have access to a wide variety of lenders and products to best serve their customers' needs. It is part of the LSL Group and backed by their extensive financial services experience and knowledge.
Tony Hall, Head of Mortgage Sales at Saffron for Intermediaries said: "We are delighted to partner with PRIMIS. The network's community of expert advisers will now have full access to our extensive range of products, with clients benefitting from our common-sense approach to lending too.
"It is a great time for our partnership to begin and flourish following the recent positive updates to our criteria that bring the Society in line with the modern world. PRIMIS offers excellent support to advisers with a positive focus on service, something that is at the heart of everything we do at Saffron."
Saffron provides advisers with access to an intermediary mortgage portal where the PRIMIS team can select a product, request a decision in principle, submit an application and monitor their cases online – safely and securely.
Vikki Jefferies, Proposition Director at PRIMIS, added: "We are delighted to announce the addition of Saffron Building Society to our lender panel, in a move that will allow us to continue providing our advisers with the widest possible range of products to suit each client's needs.
"Saffron share in our commitment to ensuring brokers have the right tools to best support their clients. In addition to Saffron's wide-range of competitively priced products, the partnership also provides access to Saffron's intermediary portal, which can be used alongside Toolbox to ensure brokers have access to the best tech to securely and efficiently process cases."
To find out more about PRIMIS Mortgage Network visit www.primis.co.uk. To find out more about Saffron for Intermediaries and the range of mortgages available to intermediaries, visit www.saffronforintermediaries.co.uk.
Media Contacts:
For interview opportunities, additional comment, photography, or further information please contact:
MOBAS:
Jay Evans
Head of PR 
Tel 01223 551350| Mob : 07808 789689 | Email : jay.evans@mobas.com
Kathryn Bezuidenhout
PR Account Executive 
Tel: 01223 551350|Mob: 07706 358962|Email: Kathryn.Bezuidenhout@mobas.com