We're really busy at the moment, and we're sorry if this means things are taking slightly longer than usual. Here's what we're doing to help speed things up, and what you can do to help us.

Tuesday 12 July 2022 09:51 Press release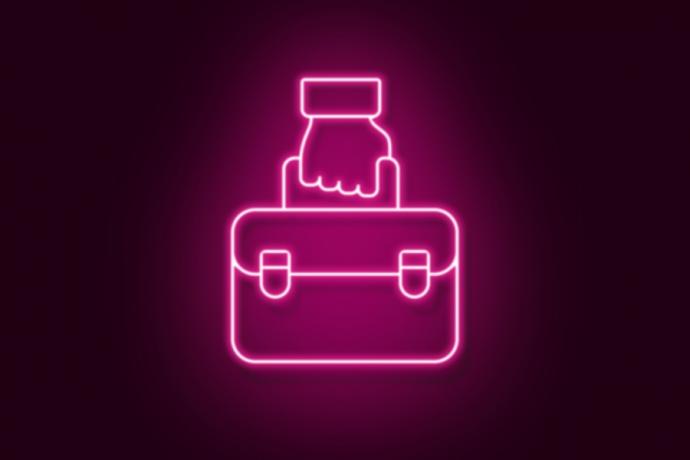 The factors affecting our service levels
Record Case Numbers: Due to the unprecedented buoyancy of the market and the increasing popularity of our top-tier specialist product range – we are seeing record numbers of applications from brokers. As you can imagine, the sheer number of cases has a knock-on effect on how quickly they can be processed.
Manual Underwriting: Saffron is proud to offer a manual underwriting procedure on all applications, to provide a fair and just process for your clients. Our highly experienced underwriting team have been able to approve applications and provide mortgages for cases that would typically face immediate rejection from other lenders. This process does however take a little longer especially at busier times. The increasing number of cases has understandably added significant pressure on the team, who are working beyond capacity to facilitate the application currently awaiting action.
What are we doing to improve service levels?
Whilst we completely understand the frustrations faced by extended waiting times, we would like to assure you that we are doing everything we can to bring our service levels back in line with the targets that we have set. However, whilst we can take some small steps, much is out of our control or may take longer to resolve.
New Business: For any new cases, the team will provide a transparent and realistic timescale for your application based on real-time data – allowing you to provide your client with an honest expectation. Please bear in mind that these are subject to change.
New BDMs: Saffron have invested heavily in our BDM team – with some highly experienced members joining the team. This has meant that we have been able to answer queries quickly and more efficiently than ever before. Our BDMs are there to assist with your applications and build your case with you, to prevent any delay with missing or unclear information.
Investment in Underwriting: Our highly experienced new head of underwriting has already made significant updates to the underwriting process. Saffron is also investing in new underwriting team members. Due to the nature and specialism of this role and the onboarding process, it will take some time before it has a marked improvement on the underwriting processes. But, be assured that this is in progress, and we will provide necessary updates in due course.
Prevent unnecessary delays
Whilst we completely understand the frustrations that arise from any delay in processing, there are things that can be done to prevent any unnecessary impediments:
Packaging a Case: Our team are always here to support you before submitting your case to us. Our team will support you to gather all the information you need from your client for their application. After submission, the application will not be checked before it reaches the underwriters desk, so accuracy is key. Please speak to your BDM who will be delighted to offer you firm guidance and support prior to submission.
Tell the Story: As part of the manual underwriting process, all information received by the team will be thoroughly reviewed. If there is anything unusual within the submission that may cause a query, such as small adverse, an unusual payment transaction or similar, then please use the notes function to tell the story behind it. Not only will this assist in the approval for the mortgage, but it will also prevent the need for additional calls and emails to resolve the query. During the processing time, this information will not be reviewed, therefore accuracy is key. Please speak with your BDM who would be delighted to provide support with this.
When to contact us: Whilst we understand it is critical to update your client and other organisations in the chain on the progress of their application, please consider the why, when and who you are contacting. It is crucial that the application is accurate, double checked and explained before it is passed to processing. To assist below are 5 simple steps to take to help the application process.
Top 5 steps before submitting your application:
Collate all the documentation needed for the application. Check with your BDM throughout the process to ensure nothing is missed.
 
Ask a colleague or peer to check through the application documents to identify if anything atypical is identified – providing a second set of eyes.
 
Submit online. Please ensure all required fields are complete. Some checklist items are not immediately shown and require clicking to expand. This is often missed during applications.
 
Mark any unusual transactions or atypical elements in the notes when submitting – when you expand the fields you will find additional details.
 
Check our website to find our real-time service levels.
Our service levels are presented real-time, so when your application is submitted, we could be working on slightly longer processing times than when you get to underwriting stage. It is therefore crucial that the application is accurate, double checked and explained before it is passed to processing as no further checks will be made until passed to the underwriting team.
Tony Hall, Head of Mortgage Sales said: "Service is the single most important element of our business which is why we created Intermediar-ease this year. It was a chance for us to demonstrate what we are doing to ensure we can provide the best possible service. The level of interest in our range of mortgages is something we could not have prepared for, which is being seen across the industry. I want to reassure all our brokers, new and old, that we are doing everything possible to ensure we can positively influence the service times moving forward.
"I would advise using our experienced team to ensure your client's application goes smoothly and efficiently."
Get in touch
If you would like to discuss our current service, a specific case or have any queries, please contact your BDM. If you are new to Saffron, you can find your BDM on our website with your postcode, providing a consistent point of contact for all your enquiries and cases going forward.