Saffron Building Society is pleased to announce that Tony Hall has been appointed as Head of Mortgage Sales. He moves from being Interim Head of Mortgage Sales, to the permanent role from 1st May 2021. Tony has been an integral part of the Saffron Building Society team, and an active panel member of the hugely successful SFI Live webinar series.
Wednesday 19 May 2021 11:28 Press release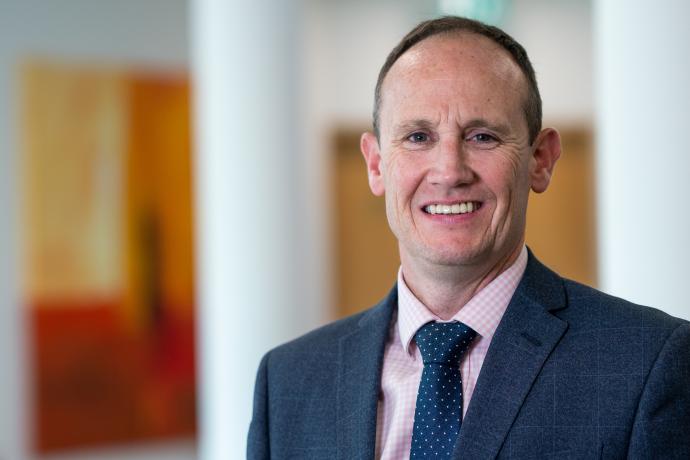 In support of their continuous commitment to service, Saffron Building Society is pleased to announce the appointment of Tony Hall to the permanent role of Head of Mortgage Sales, which sees Tony move from his interim role which he joined in 2020.
Tony has been an integral part of the team since he joined in July of last year, bringing over 30 years of experience in the financial services industry and working with intermediaries and partners. In his role, Tony will be continuing his commitment to providing excellent service and customer experience to the building society's members, brokers and the wider intermediary community.
Many of the building society's intermediary audience will have had the opportunity to see and speak to Tony as part of the highly successful SFI Live webinar series, which next month will see Tony and his team discussing the Self-Build mortgage range.
Commenting on the news, John Penberthy-Smith, Chief Commercial Officer at the Saffron, said: "When I first met Tony, I was impressed with his extensive experience and was particularly struck by his passion for a proactive, service-led mortgage sales strategy. Since joining us, Tony has implemented this approach with his team – which has grown over recent months - and the building society is really starting to see the benefits as we proactively engage with the intermediary community. The whole Building Society team and I are looking forward to seeing where Tony takes our Mortgage Sales strategy in the upcoming months."
For more information about working with Saffron for Intermediaries, to find affordability calculators, criteria or to find out about the range of products, visit saffronforintermediaries.co.uk or phone us on 01799 582 925.
About Saffron Building Society:
Saffron Building Society is a mutual organisation owned by its members and has supported its heritage area for over 170 years. Saffron provides mortgages that meet the needs of the individual, including specialist products that are tailored to non-typical circumstances. In addition, saving services include a range of savings including cash ISA's, notice accounts, immediate access, and children's savings. The society works hard to ensure its customers have access to financial wellbeing support and advice. The mutual currently has branches in the East of England and provides a consumer brokerage service, Saffron Mortgage Finders.
Media Contact:
For all media enquiries, imagery and further information please contact: 
Jay Evans, Head of PR at Mobas
Em: Jay.Evans@mobas.com | Tel: 01223 551350 | Mob: 07808 789689