The Office for National Statistics (ONS) regularly conducts analysis of the UK labour market statistics and long-term trends.
Thursday 10 September 2020 10:40 Press release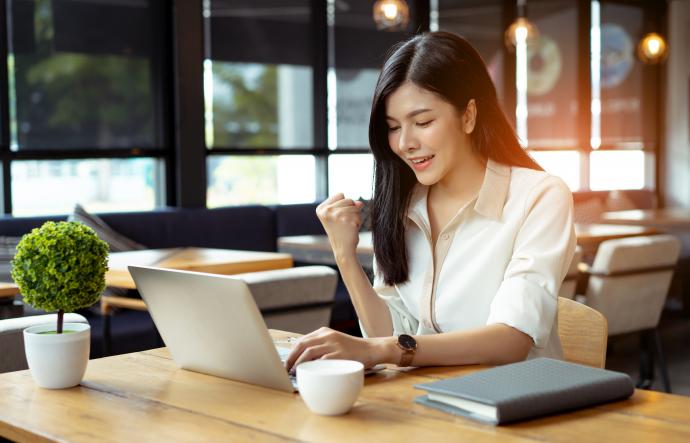 Given all the news about Brexit and leadership elections, most of the press did not pick up on the ONS release in May which focused on self-employment.
The latest data revealed that the number of people who were self-employed in the first quarter of 2019 (January to March) increased by 90,000. Over the same period, the number of UK nationals aged 16 years and over who were in employment increased by 190,000. There are now a record number of people working for themselves at just over 4.9 million and more and more are classified as self-employed.
The rise of people in self-employment seems to be an unstoppable trend and this can present both an opportunity and a problem for lenders and brokers. However, self-employment is a broad term and digging into the detail can reveal more information about what this means.
A breakdown of self-employment
The classification of 'self-employed' includes the conventional situation of people who work for themselves or independent contractors, for example, builders and plumbers. It also includes those who work through online platforms or what is increasingly known as the "gig" economy. The gig economy has what is known as a 'task-based' demand for labour.
The ONS reports that self-employment increased significantly between 1980 and 1995, and again from 2000 onwards. This recent increase has been driven by the rise of the gig economy, which itself has been growing due to the technological platforms which make it easier for people to become self-employed. The technology has decoupled jobs from physical location and people can now work from anywhere at any time.
Part-time or full-time?
A larger proportion of self-employed people worked on a full-time basis (71%) than part-time (29%). Of the self-employed that worked full-time, 78% were men and 22% women. Of those that worked part-time, 60% were women and 40% men. These statistics show that women who were self-employed tended to work on a part-time basis, while men tended to work on a full-time basis. Given that more women than men are involved in providing childcare, which requires flexibility, it's no great surprise. In general, fewer men than women engage in caring activities in the home.
Industry sectors
Self-employment in the construction sector dominated other areas of the economy. In the report, construction was the largest employer of self-employed workers (20.3%), followed by the professional, scientific and technical activities sector (12.8%), distribution (7.9%), administration and support services (7.3%), and transport and storage and health and social work (each at 6.5%).
What this means for the home buying
The accepted wisdom in the mortgage industry is that those working for themselves present a higher risk. However, is a doctor working in private practice more at risk than a middle manager in retail?
There are two things required to make a success of lending in the self-employed sector. One is having experience and a clear understanding of the needs of self-employed homeowners. This leads to the development of products built around the applicant's specific requirement. The other is the ability to provide high quality advice and identify the right mortgage for the circumstances.
Research produced recently show that 98% of borrowers who used an adviser said they found them valuable and 95% would recommend using one to family or friends. Additional data shows that there are almost 12,000 mortgages available through advisers, compared to only 2,000 directly2. I think that those predicting that technology will replace advisers could find themselves slightly wide of the mark.
Self-employment will continue to be a growing sector. Professional services, science, technical services and construction are going to drive this boom and account for the lion's share of the customer base. What's required is that brokers and lenders work together to build up a detailed picture of the person looking for a loan.
We have been analysing these sectors for many years and know the importance of providing bespoke products. Some lenders have specific red lines, but we think flexibility is more important than fixed criteria. It's why we only ask for one year's accounts as we know that most of the analysis goes beyond what a document describing the previous 24 months of activity can provide. Manual underwriting is very important when it comes to dealing with self-employment, and knowing the applicant's employment experience and the detail of the sector is even more important.
If the right products are coupled with excellent advice then those working for themselves will no longer face barriers to home ownership.
Sources:
1 Office for National Statistics, May 2019
2 Mortgage Strategy, June 2019